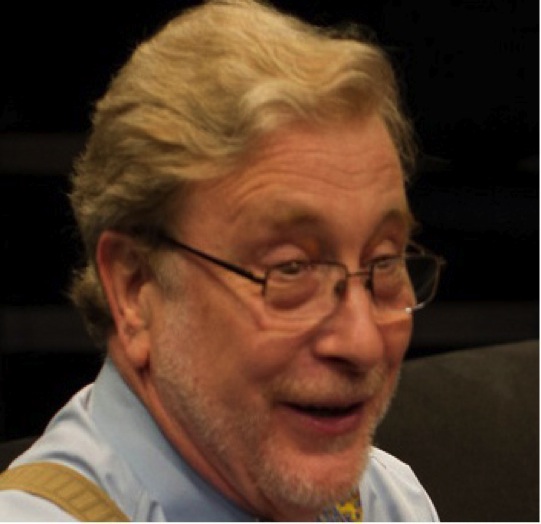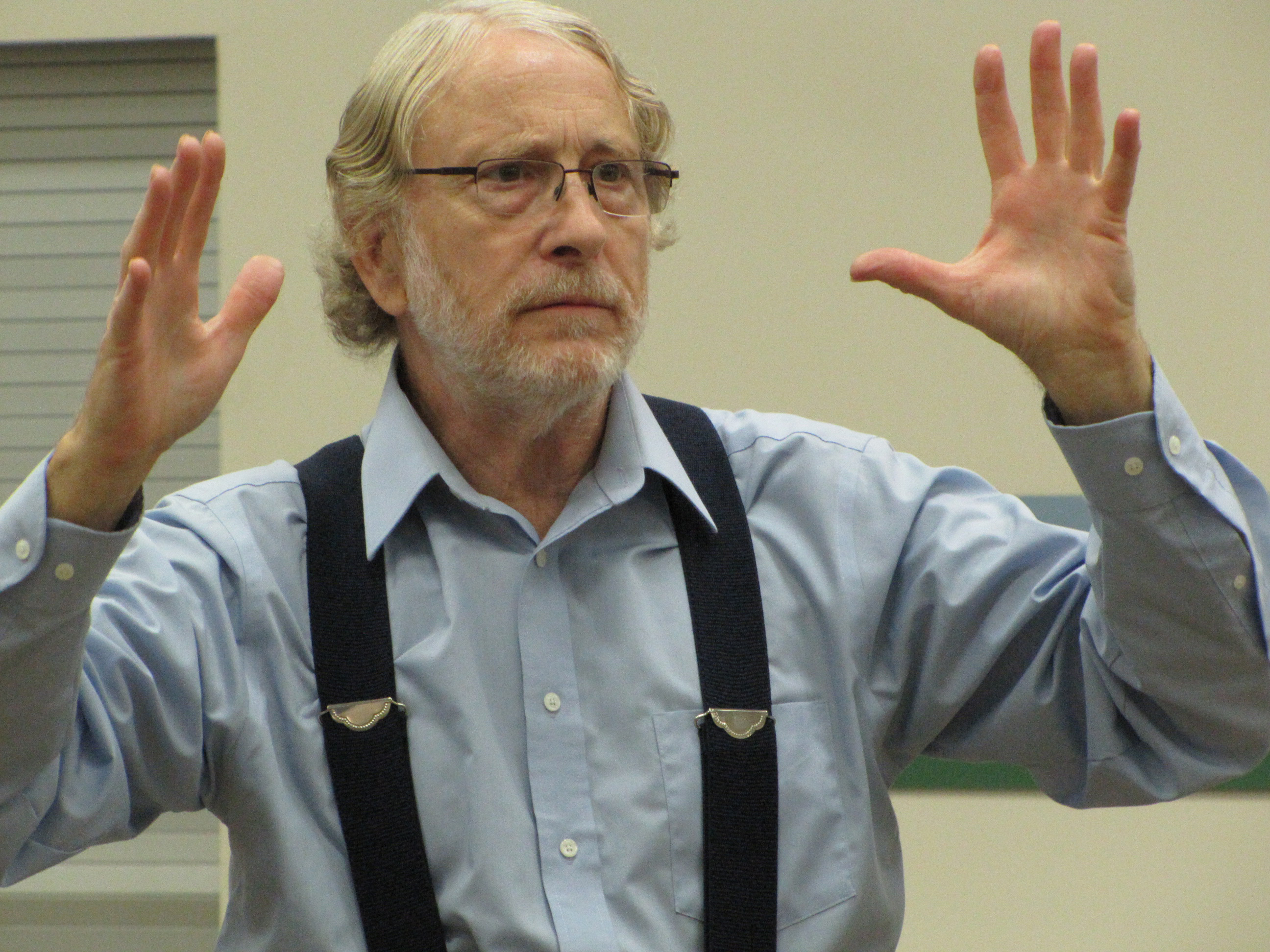 Eric Trumbull         eric@erictrumbull.net
Actor / Singer / Stage Director

Height: 5' 10.5

"  

 

Weight

: 185 lbs.

Hair color: Grey - Light Red 

 

Eye color: Brown

Vocal Range: Tenor/Baritone

 

Age Range: 45 +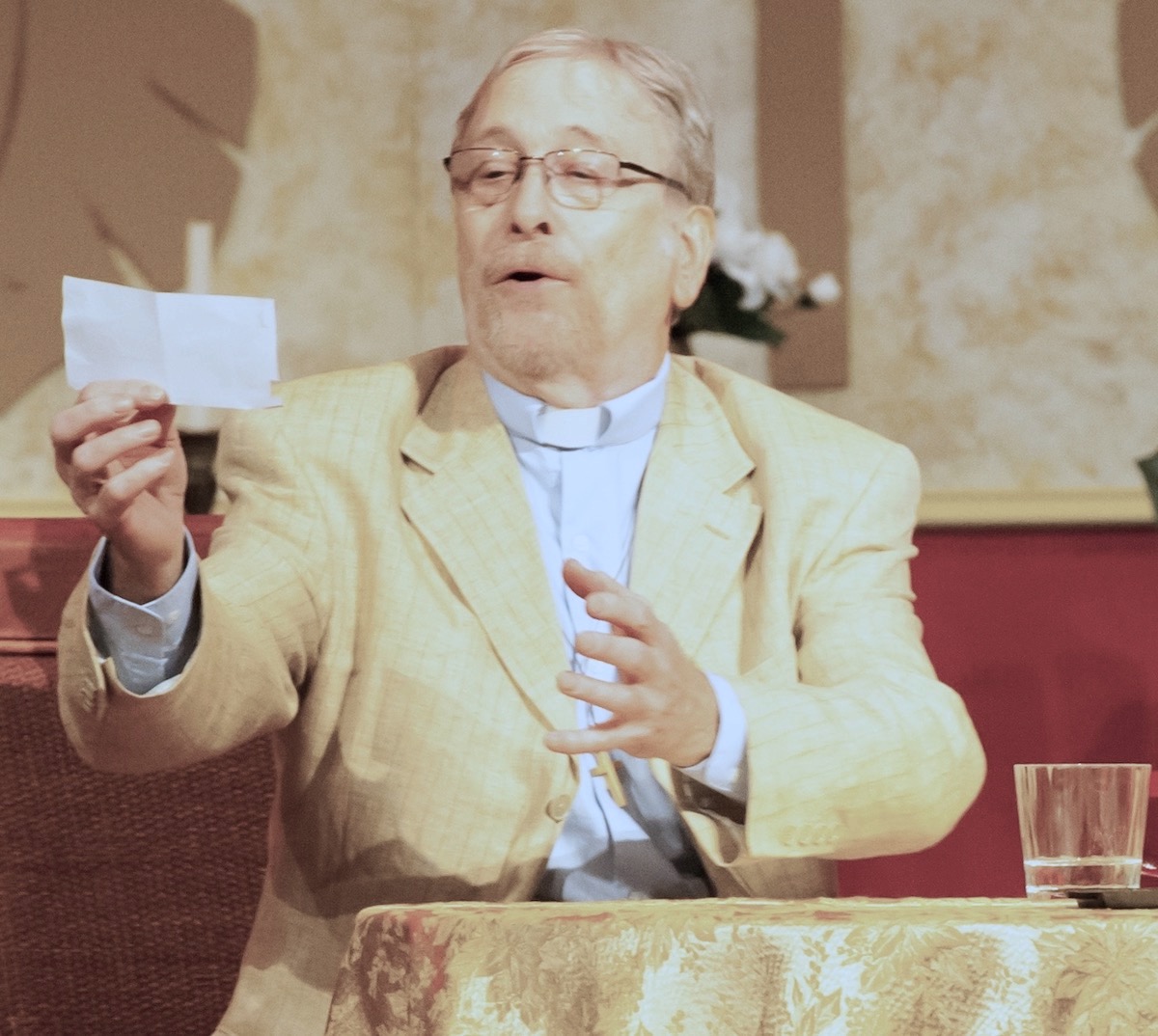 Murder on the Nile -- Castaways Repertory Theatre (2019) (two photos above left by Stephen Rummel Photography]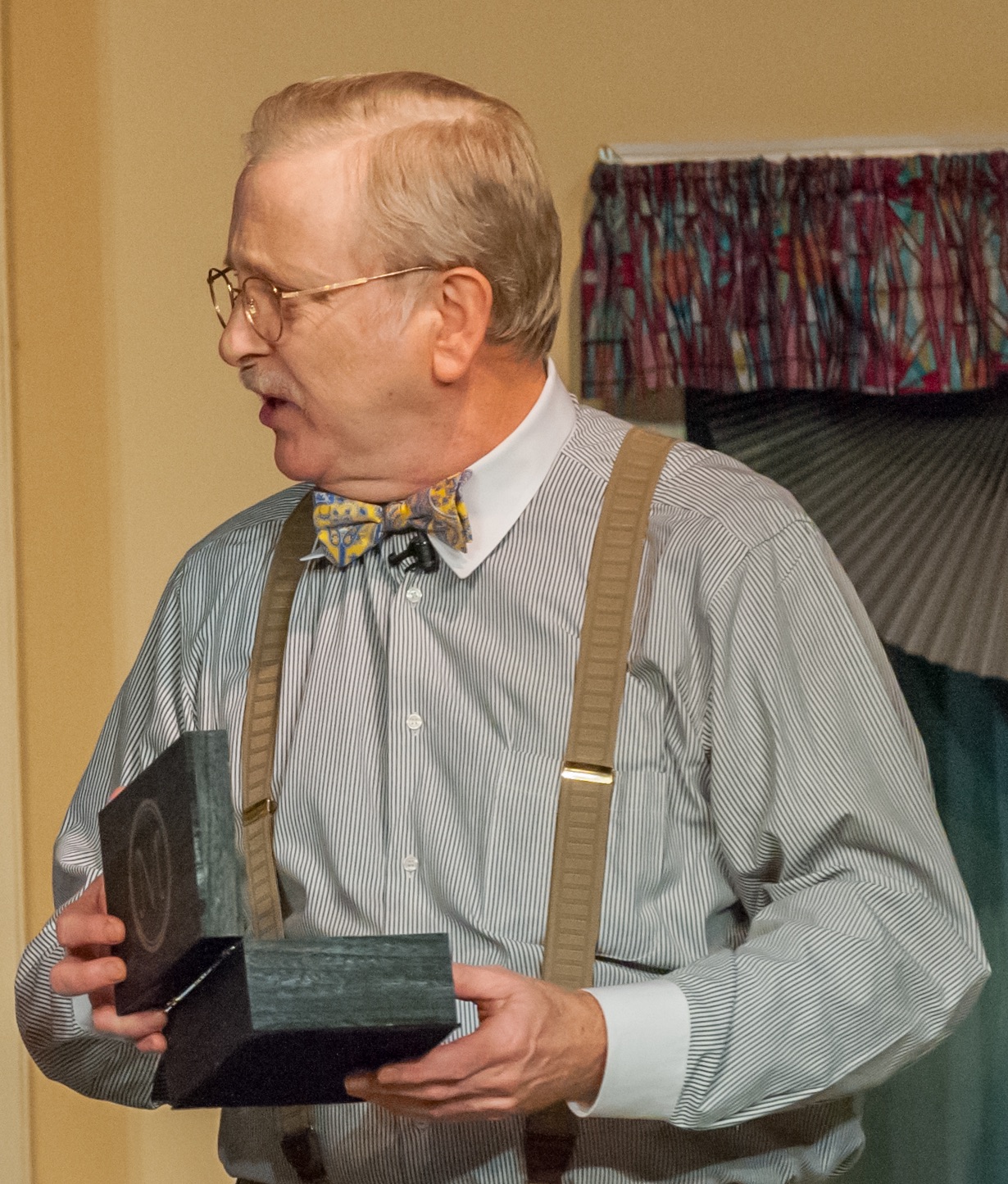 She Loves Me -- Fauquier Community Theatre (2018) [photos by Stephen Rummel Photography]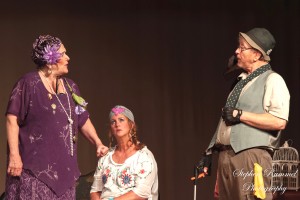 The Madwoman of Chaillot -- Castaways Repertory Theatre (2018) [photos by Stephen Rummel Photography]
   
                                           The Front Page -- Providence Players of Fairfax (2018)                   Deathtrap -- Fauquier Community Theatre (2018)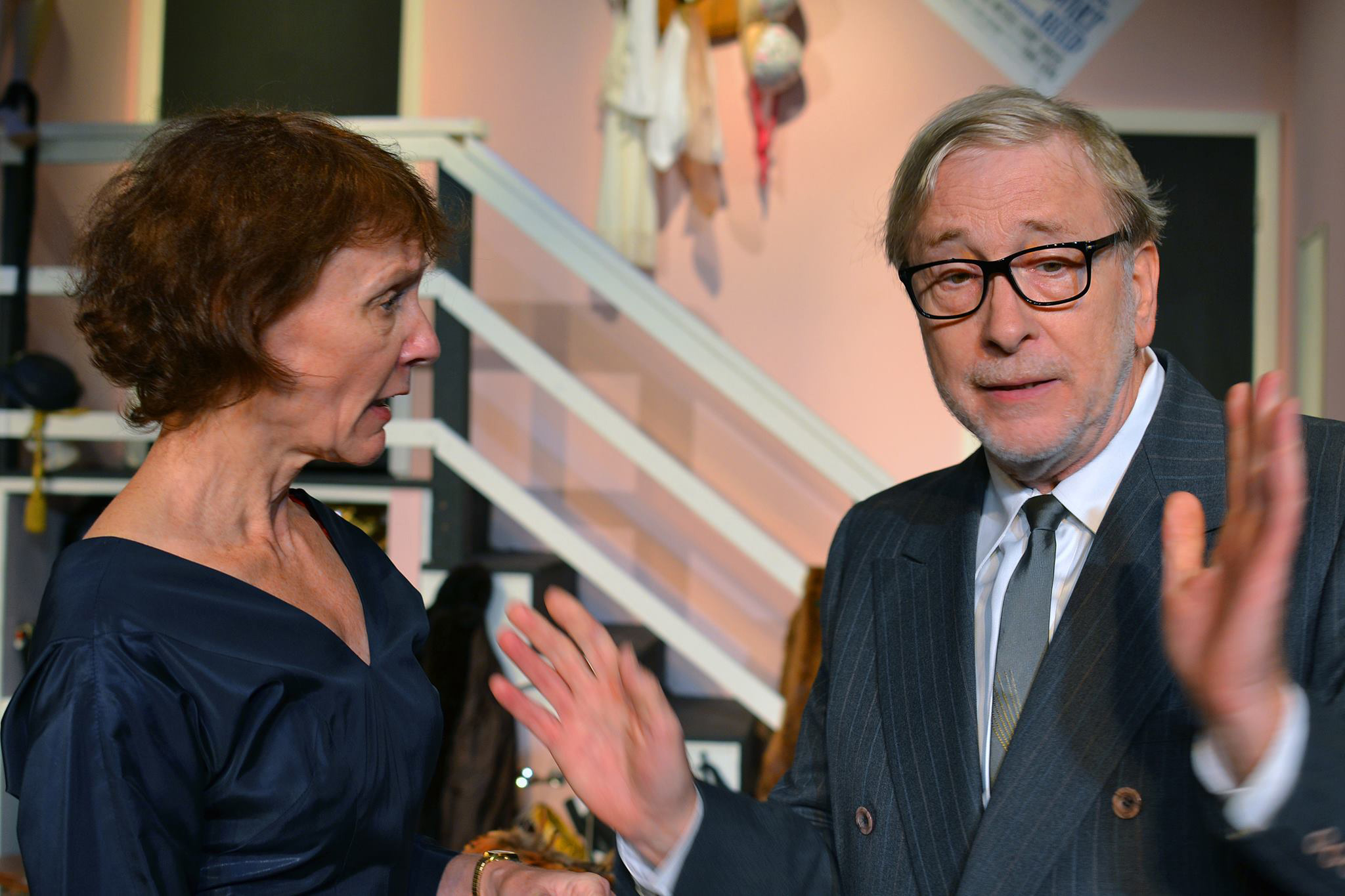 Moon Over Buffalo -- Providence Players of Fairfax (2017)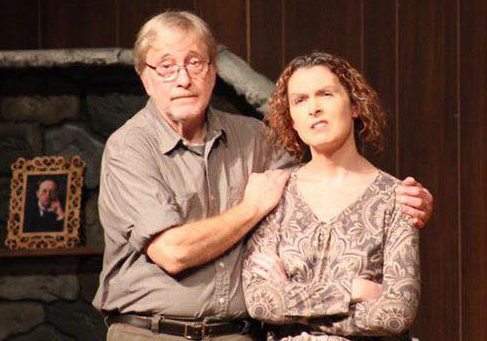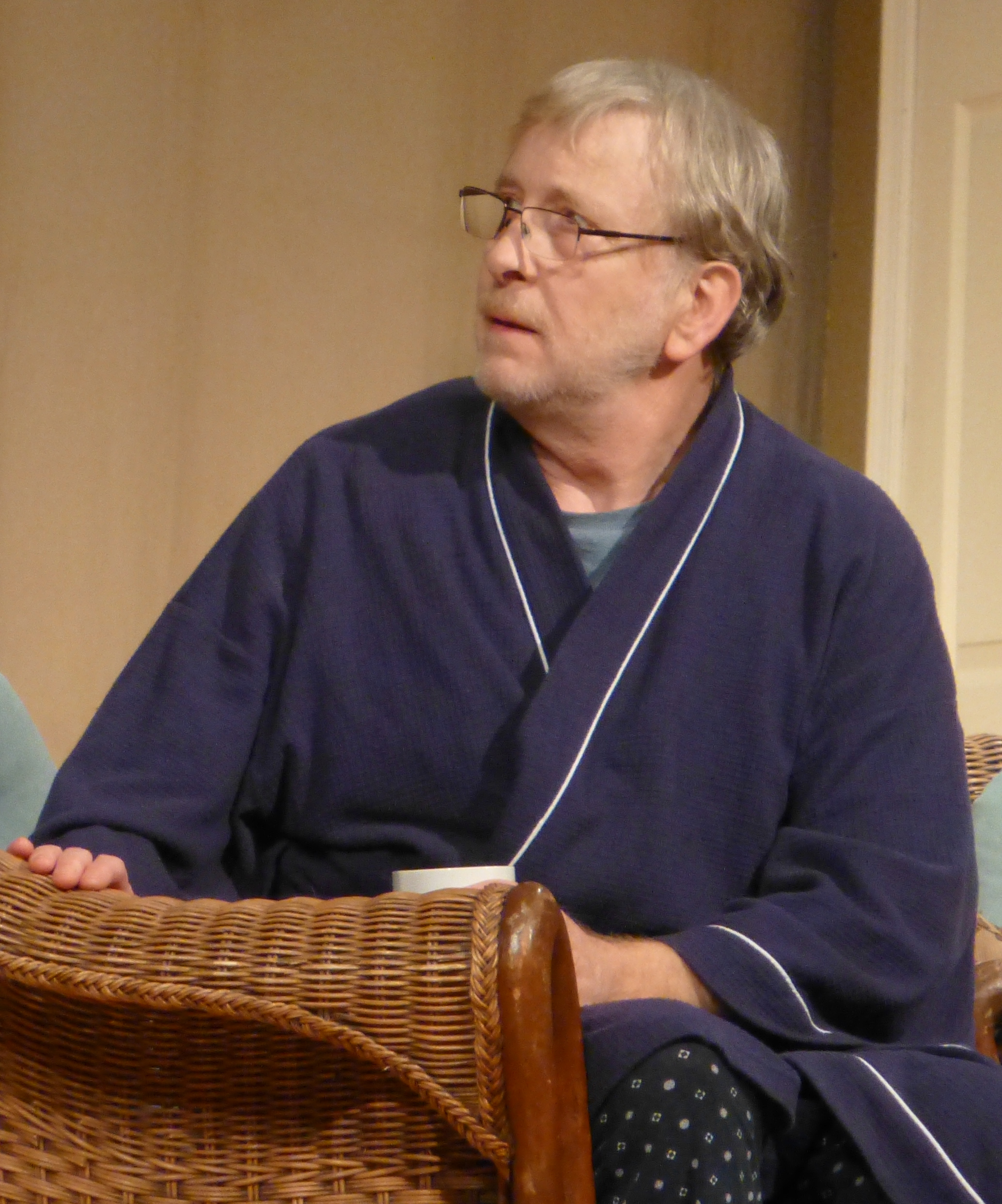 Vanya and Sonia and Masha and Spike -- Castaways Repertory Theatre (2017)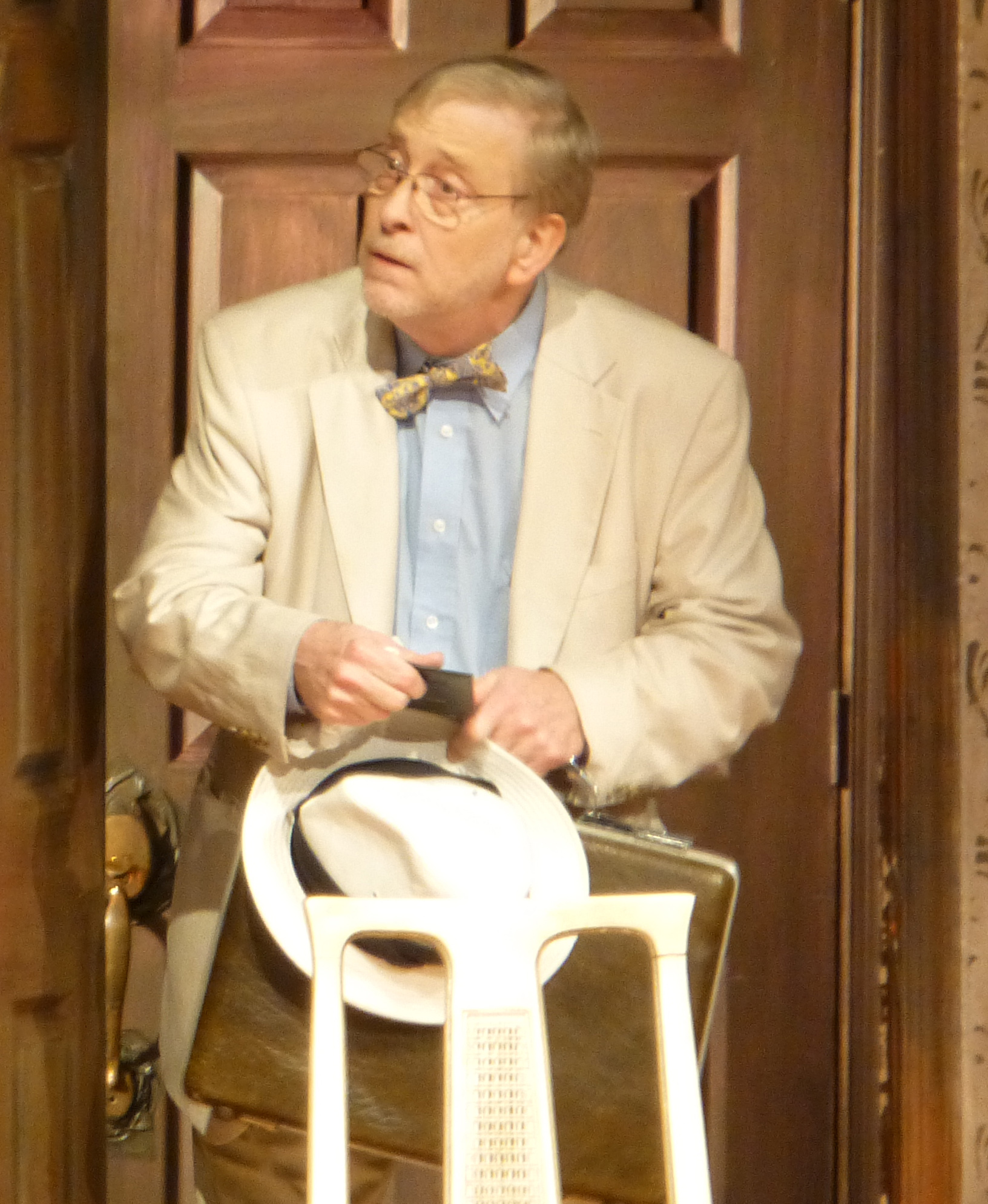 A Raisin in the Sun -- Castaways Repertory Theatre (2016)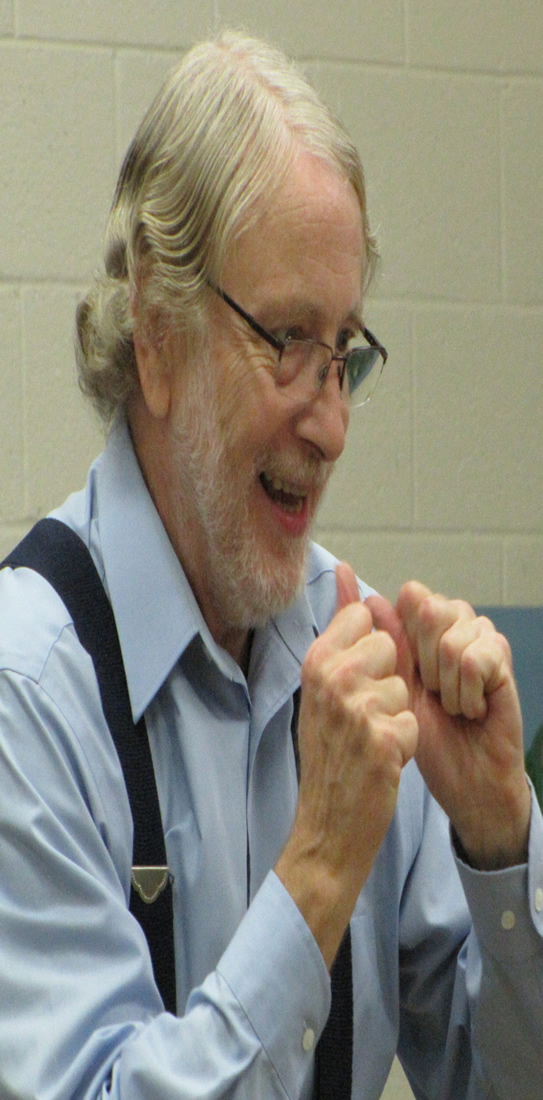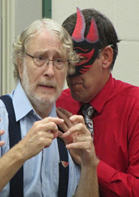 Doctor Faustus -- Clifton's Got Drama (2016)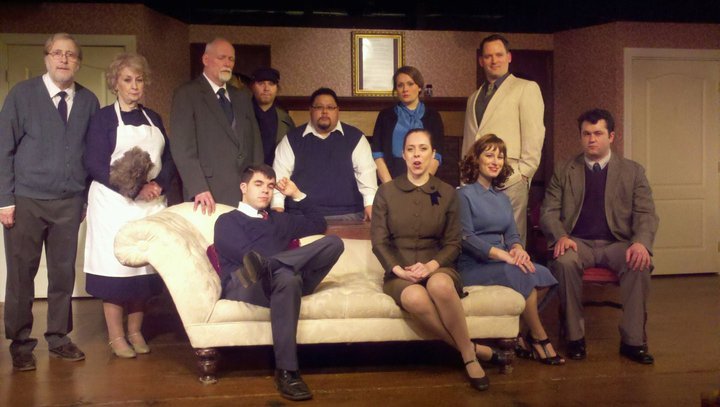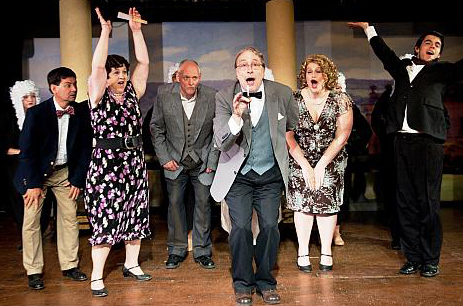 And Then There Were None -- Lazy Susan Dinner Theatre (2011)                    Me and My Girl -- Lazy Susan Dinner Theatre (2010)     
 
              Acting Experience:
    Trained and experienced actor/singer
| | | |
| --- | --- | --- |
| Canon Pennefather | Murder on the Nile | Castaways Repertory Theatre |
| Antonio | Much Ado About Nothing | Castaways Repertory Theatre |
| Mr. Maraczek | She Loves Me | Fauquier Community Theatre |
| Ragpicker / Sewer Man | The Madwoman of Chaillot | Castaways Repertory Theatre |
| Endicott | The Front Page | Providence Players of Fairfax |
| Porter Milgrim | Deathtrap | Fauquier Community Theatre |
| Richard Maynard | Moon Over Buffalo | Providence Players of Fairfax |
| Vanya | Vanya & Sonia & Masha & Spike | Castaways Repertory Theatre |
| Faustus | Doctor Faustus (Marlowe) | Clifton's Got Drama |
| Karl Lindner | A Raisin in the Sun | Castaways Repertory Theatre |
| Cicero/Artemidorus/Lepidus | Julius Caesar | Prince William Little Theatre |
| Rooney / Gibbs | Arsenic and Old Lace | VpStartCrow Productions |
| Larkin | Six Degrees of Separation | VpStartCrow Productions |
| Sir Francis Chesney | Charley's Aunt | VpStartCrow Productions |
| Parchester | Me and My Girl | Lazy Susan Dinner Theatre |
| Rogers | And Then There Were None | Lazy Susan Dinner Theatre |
| Papp Finn | Big River   | Lazy Susan Dinner Theatre |
| Dr. Grimwig | Oliver!   | Riverside Dinner Theatre |
| John Tarleton, Jr. | Misalliance | Blue Barn Theatre |
| Jerry Ryan | Two for the Seesaw | Roadshow Productions |
| Dan Connally | An Almost Perfect Person | Roadshow Productions |
| Alex Loomis | Take Her, She's Mine | Gaslight Dinner Theatre |
|   |   |   |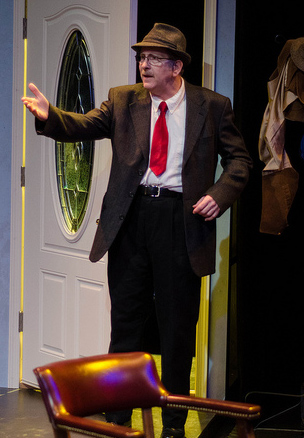 Arsenic and Old Lace -- VpStartCrow Productions (2012)

   Come Blow Your Horn -- NWTG (2009)      

  Six Degrees of Separation - VpStartCrow Productions (2012) [photos by David Harback, Harback Photography]
 
  Charley's Aunt -- VpStartCrow Productions (2010)
Other Representative Roles:       
| | |
| --- | --- |
| Joey - Pal Joey   | Valentine - Two Gentlemen of Verona (musical) |
| Spettigue - Charley's Aunt | Arnolph - The School for Wives |
| Brockhurst - The Boyfriend     | Shannon - The Night of the Iguana  |
| Inquisitor - Saint Joan  | Ernest - Design for Living |
| Chebutykin - Three Sisters    | Tommy Albright - Brigadoon |
| Potemkin - Celebration  | Edmund - King Lear |
| Bill/Licentio - Kiss Me, Kate! | Jaques - As You Like It |
        Ernest -            Design for Living                       Valentine -     Two Gentlemen of Verona (musical)
        Arnolph -         The School for Wives                 Shannon -      The Night of the Iguana
        Jimmy –           The Rainmaker                           Steve –          Touch (musical)
        Tiger –             The Cowgirl and the Tiger         Monster –      The Monster from Out of Town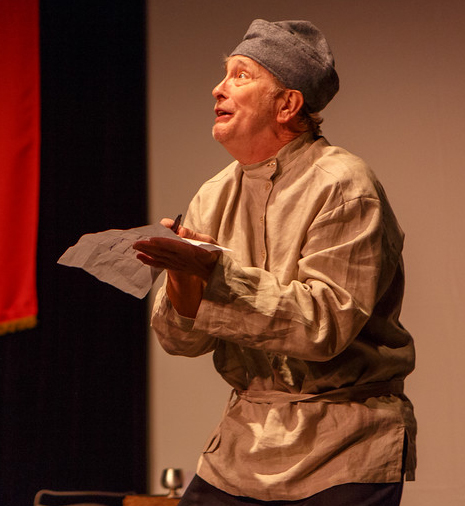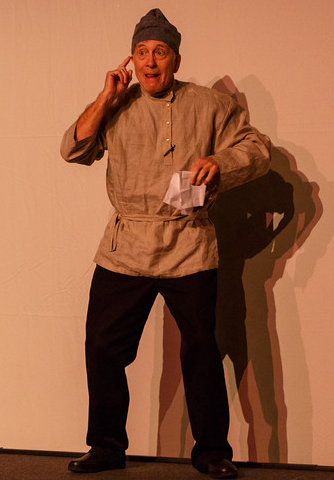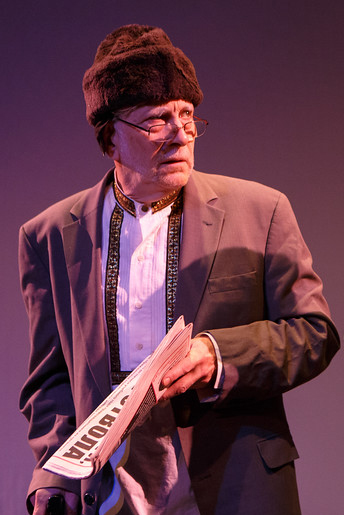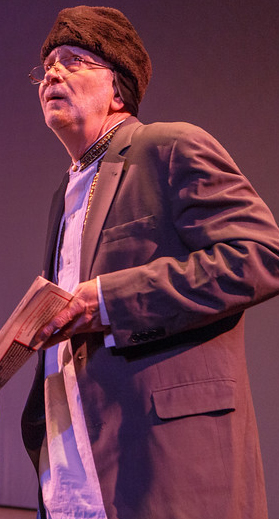 Julius Caesar -- Prince William Little Theatre (2015)  [photos by David Harback, Harback Photography]
Education / Training:
 PhD & MA, Theatre, University of Maryland, 1991, 1983
 BS, Theatre and Speech Education, Frostburg State University, 1979
Graduate, American Academy of Dramatic Arts, NYC, 1972
 
Related Experience:
Recently Retired Professor of Theatre Arts (acting, production, directing,
   history, theory/criticism), Northern Virginia Community College-
   Woodbridge, 1990-2015
Assistant Professor, Theatre / Speech Improvement, Morris College
   Sumter, SC, 1988-1990
Teacher, Theatre / English / Communication / History, Beall Sr.-Jr. High
   School, Frostburg, MD, 1979-1981
Project Manager and Voice Performer, series of pre-school math videos,
   Educational Design, NYC, 1972-1973
Choral and solo singer

Directing Experience:
 Director of over 50 stage productions, including: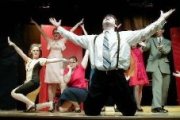 How to Succeed in Business Without Really Trying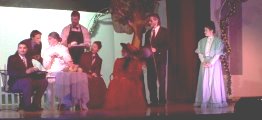 Where's Charley?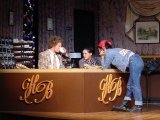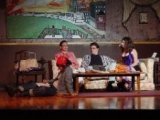 The Hot l Baltimore (co-director)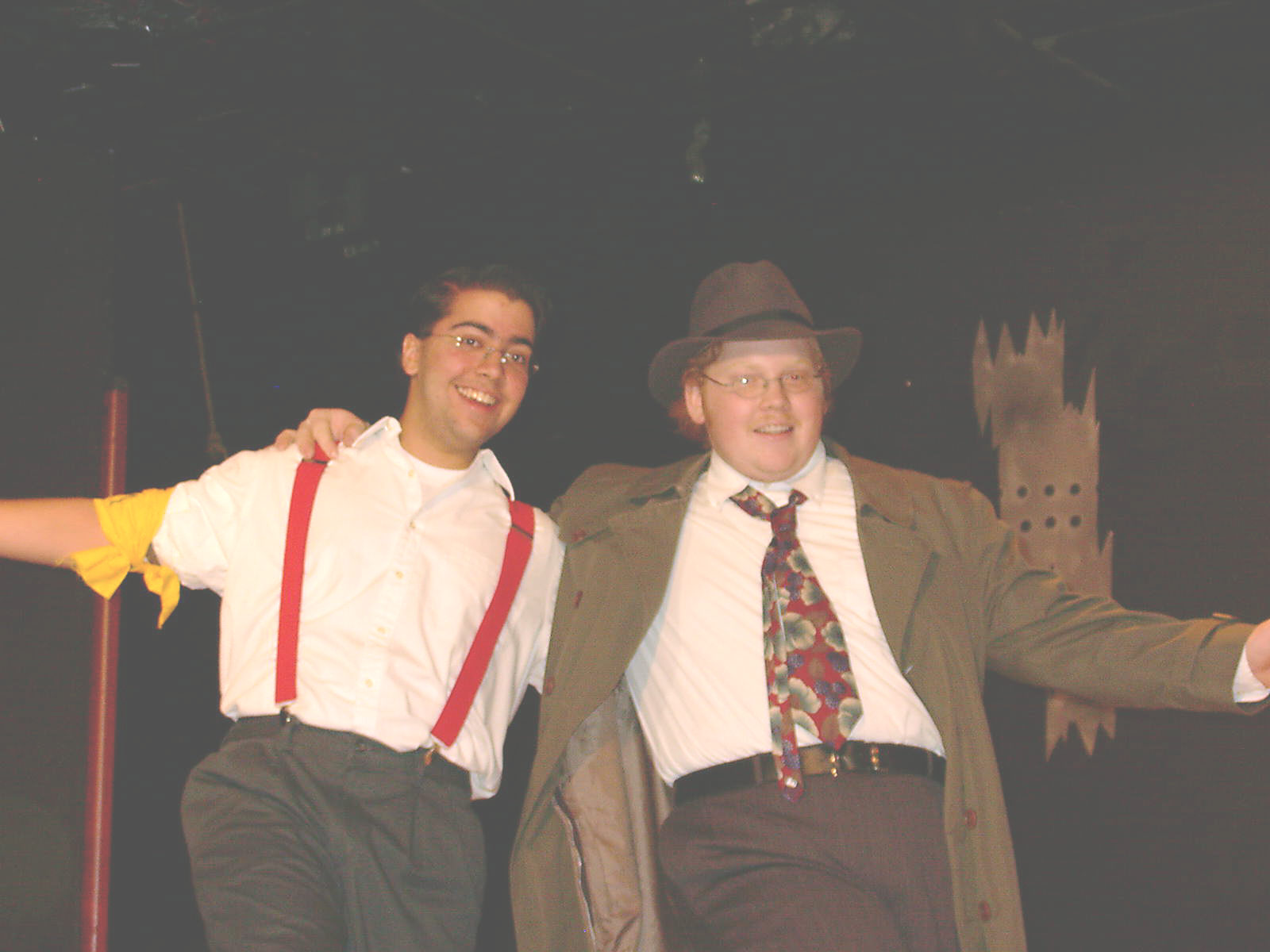 The Cradle Will Rock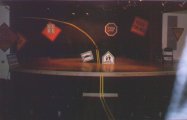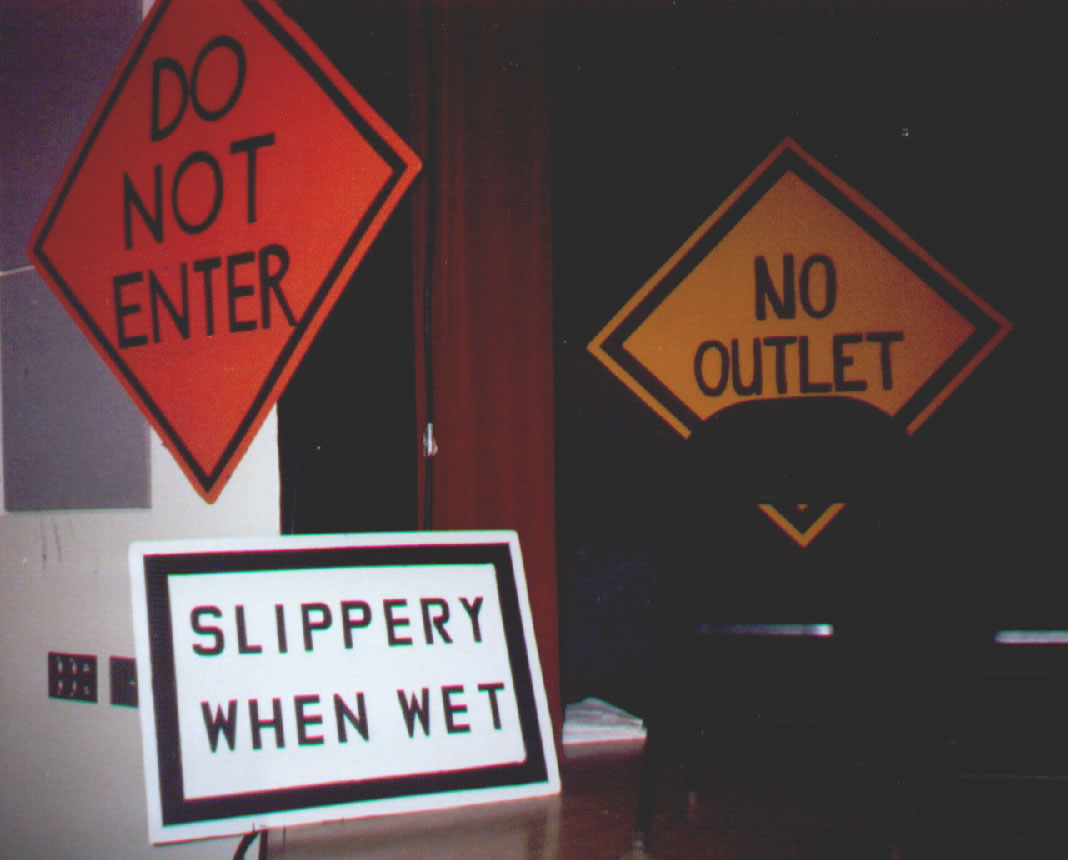 How I Learned to Drive
Noises Off!
The Elephant Man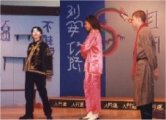 The Good Woman of Setzuan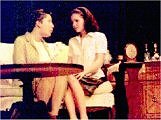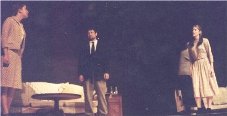 The Children's Hour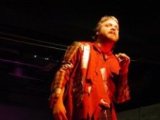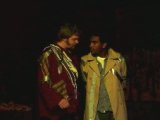 Macbeth

She Loves Me
The Crucible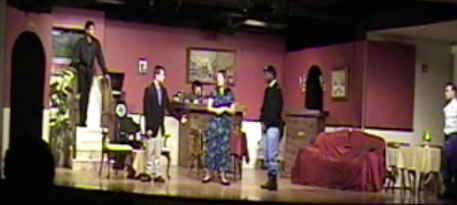 Idiot's Delight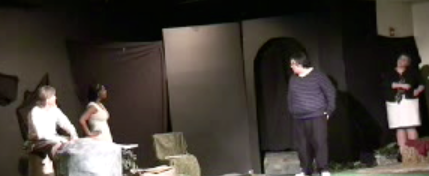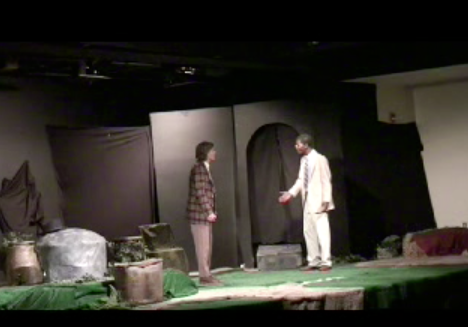 All My Sons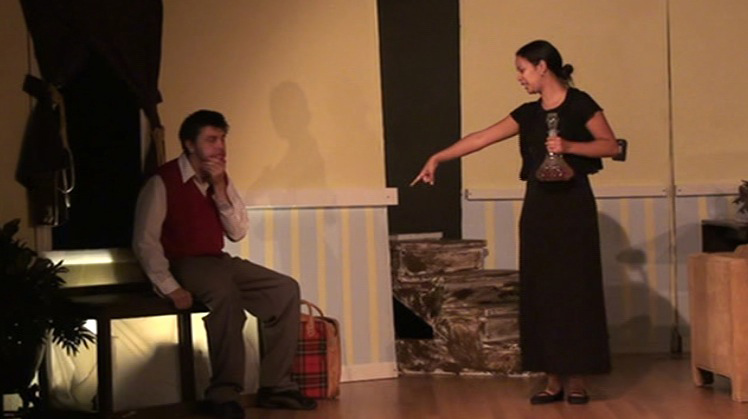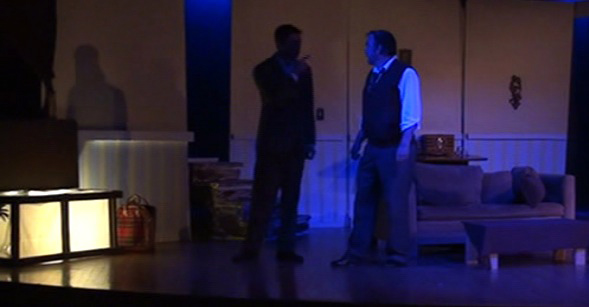 Arsenic and Old Lace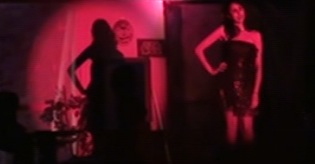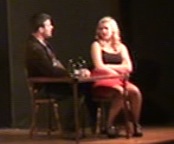 Bus Stop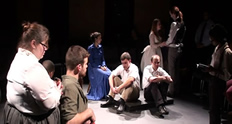 Our Town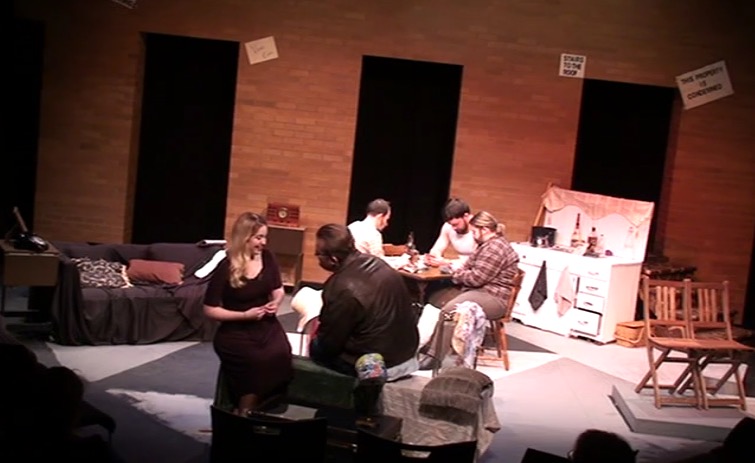 A Streetcar Named Desire
  and including--
Full-Length Plays
 
 


The Rimers of Eldritch
South Pacific
The Pajama Game
110 in the Shade
American Buffalo
The Importance of Being Earnest
Cloud Nine
As You Like It
Othello
The Water Engine
Man of La Mancha
Come Blow Your Horn
Rumors
Picnic
Three Sisters
Lysistrata


 
One Act Plays

This is the Rill Speaking
Trifles
Impromptu
Sorry, Wrong Number
Trevor
Answers
The Dumbwaiter
The Indian Wants the Bronx
Riders to the Sea
Overtones
Traces of Memory

 
 
 
Go here for some sample posters of NoVa Woodbridge Theatre Group productions from 1991 until its dissolution in 2015...
[note:  top center photo by Ron Stultz]
This page (and linked pages) and all images copyright © Eric W. Trumbull, 2019 (unless otherwise indicated)
last update: October 25, 2019
;